PICA specializes in conducting high-resolution electromagnetic inspections of pressure pipes that are used in a variety of industries and applications. The quality of data collected from our company-designed tools is accurate, repeatable, and reliable.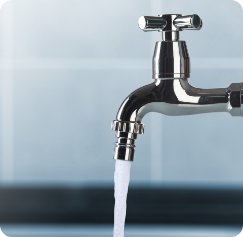 Water
PICA's inspections enable water utilities to identify corrosion and other deficiencies in transmission and distribution system piping before leaks or larger, costlier failures occur.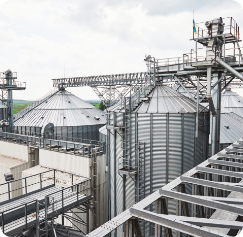 Industrial
Outages of cooling water pipelines and fire suppression system piping in processing plants and many other industrial, commercial, and educational facilities can be disruptive and costly. PICA's tools provide an accurate picture of the condition of industrial pipes as small as 2-inch diameter, which allows for targeted repair and uninterrupted operation.
Wastewater
PICA uses both in-line and external inspection tools to identify the condition of wastewater force mains and treatment plant piping while keeping these critical lines in service. PICA's inspections help to prevent high consequence spills, leaks, and failures.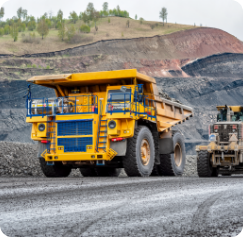 Mining
Mining facilities rely on PICA's in-line electromagnetic, CCTV, and leak detection tools to detect problems in firewater loops, slurry lines, brine disposal lines, water supply lines, and wastewater lines that could disrupt operations and have significant monetary impacts resulting from the unplanned shutdown of process units and/or the mine as a whole.
Power
Nuclear and thermal power plants rely on cooling water and fire suppression systems to operate safely. PICA's high-resolution inspection tools detect problem areas in cooling water pipelines and fire suppression piping systems to prevent incidents or failures that could shut down an entire operation.
Oil & Gas
Production pipelines carrying oil, gas, or disposal liquids often fail due to soil-side corrosion or internal corrosion pits. PICA's autonomous in-line inspection tools are built to detect localized wall loss and more comprehensive pipe wall thinning with a high degree of accuracy, which allows for proactive spot repair of damaged pipe areas and minimal production downtime.
PICA offers inspection technologies that enable condition assessments of prestressed concrete cylinder pipe (PCCP), bar-wrapped (concrete cylinder) pipe, metallic pipe, and non-metallic pipe, such as HDPE, PVC, and FRP.
NEAR FIELD TOOLS
Near Field Testing (NFT) tools detect and quantify broken wires in embedded cylinder PCCP.  During the electromagnetic (EM) inspection, PICA runs multiple frequencies simultaneously and employs several detectors on the NFT tool to increase resolution and accuracy of wire break data and provide our clients with higher confidence in the inspection results.
REMOTE FIELD TOOLS (SEE SNAKE)
Remote Field Testing (RFT) tools inspect metallic pipes for corrosion through internal liners and scale. This technique is well suited for cast iron pipe, ductile iron pipe, steel pipe, concrete cylinder (bar-wrapped) pipe, reinforced concrete cylinder pipe, and prestressed concrete cylinder pipe. PICA's specialized RFT tools are known as See Snake tools.
HANDHELD EM & UT TOOLS
PICA offers a wide range of handheld electromagnetic (EM) scanning tools to detect and measure wall loss in metallic pipes.  PICA also uses specialized versions of these tools that can inspect the condition of reinforcing bars and prestressing wires in concrete pressure pipes.  Low-frequency EM tools can be used on either the inside or the outside of the pipe. 
VISUAL INSPECTION TOOLS
Visual inspection technologies are extremely useful for documenting defects, such as offset joints, defective joint mortar, cracks or spalling of the mortar lining and much more. Visual inspection can be used as the primary inspection method, or it can be conducted along with an electromagnetic inspection to provide a more thorough understanding of the pipe's condition.  PICA's CCTV, laser, and LiDAR tools offer exceptional image quality, even for large pipes.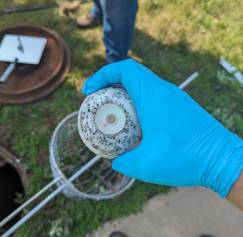 NAVIGATOR
Navigator is an in-line screening tool. These small diameter (3.25 inches) spheres travel freely within pipelines, screening for local leaks, gas pockets, elevation profile, and other important pipe information. Navigator is an easy-to-use and low cost tool that can be used in pipes from 6- 120 inches in diameter and made of any material.
The PICA team has the technology, expertise, and knowledge to serve each customer's unique needs. Explore recent case studies to see how PICA works with customers to provide the right information to make good decisions about their pipelines, both in the near-term and into the future.
On August 13, 2022, at 4:30 a.m., a 120-inch PCCP water transmission main from Lake Huron experienced a significant failure.
See What's Happening with pica!
COME SEE US AT THESE TRADE SHOWS!
No Dig North 
Edmonton, Alberta
October 23-25, 2023
Dave Russell, founder of PICA, will present two papers at this conference:
 Why Preload is More Important Than Wire Breaks in PCCP pipe condition assessment (Dr. Y Yu, coauthor)
 New Tech and Software for Detecting Loss of Preload in PCCP Pipes
NC One Water
Raleigh, North Carolina
October 29-November 1, 2023
Underground Infrastructure Conference
Oklahoma City, Oklahoma
March 19-21, 2024
PICA will be presenting an abstract on glass lined ductile iron pipe.
Check back regularly for updates on where PICA will be in the coming months. We are committed to educating the industry on how PICA can help stakeholders obtain reliable and actionable pipeline data.
With extensive experience working for a public utility company, James brings a valuable viewpoint to PICA's team of experts. He knows the ins-and-outs of new pipeline construction, system operations, and permitting requirements, as well as operations and maintenance planning for water and wastewater infrastructure.  James is located in the metropolitan area of Charlotte, NC, and serves the Midwest and Eastern regions of the U.S. He graduated from South Carolina State University with a B.S. in Civil Engineering Technology and earned his master's degree in Business Administration from Winthrop University. James is an active member of the American Water Works Association (AWWA), Water Environmental Association of South Carolina (WEASC), and the South Carolina Rural Water Association (SCRWA). He is a licensed water distribution operator and wastewater collection operator and also holds a utility management certification from the National Rural Water Association's Water University.
Personalized customer service

Fair and competitive pricing

Innovative solutions to unique challenges and constraints
PICA engineers, client service managers, and technicians are problem solvers.  Every pipeline is unique.  Pipeline owners and engineering consultants come to PICA to find technologies and inspection approaches that will enable them to confidently assess the condition of critical buried pipelines.  PICA routinely develops solutions for the most challenging pipeline inspection conditions and constraints. Our specialty is high-resolution electromagnetic inspections that accurately measure corrosion and wall loss in metallic pipe (steel, DIP, CIP) and corrosion of wires, bars, and cylinders in concrete pressure pipe (PCCP, CCP, RCP, RCCP).  We offer a variety of inspection tools and inspection methods for both in-service and out-of-service pipelines.  Our data analysis and defect reporting enable our customers to make proactive, cost-effective repairs to prevent future leaks and larger, more costly failures.  To support our inline electromagnetic inspections and to validate our inspection findings, we offer tools for internal and external hand-held electromagnetic scanning, free-swimming leak detection, visual inspection, and pipe profiling and geometry.
Become a member of the PICA team